Ginny Ruffner: Reforestation of the Imagination
September 18, 2021 - December 5, 2021
Ginny Ruffner: Reforestation of the Imagination is a unique installation that fuses fine glass blowing, augmented reality (AR), and drawing. For this special presentation, Ruffner and her collaborators developed an AR app so that viewers can explore a new landscape using their phones and tablets. This reality-bending presentation is the artist's imagining of a gloriously complex and colorful alternative environment. Viewers initially encounter a seemingly barren and bleak environment of tree stumps, but in the artist's reenvisioned reality and AR, the trunks grow unique appendages of mythical florae. Some of Ruffner's creations whirl and flourish with human interaction. Reforestation of the Imagination not only challenges society's notions of reality and fantasy, concrete and abstract, desolation and hope, but it also calls attention to current ecological issues. Don't miss this chance to explore the intersection of art and technology at the KIA with family and friends this fall!  A full-color catalog enabled with AR coding accompanies the exhibition, so visitors can also experience some of their favorite innovative flora technology at home.
Ginny Ruffner (b.1952) is an artist best known for her elegant sculptures and mastery of glass techniques. Ruffner currently resides in Seattle, Washington where she moved in 1984 to teach at the influential Pilchuck Glass School, founded by Dale Chihuly, which is fifty miles north of Seattle in Stanwood. Originally a rustic summer camp for artists nestled in the foothills of the Cascade Mountains, it is now a world-renowned glass school. Her work is in over forty museum collections including the Metropolitan Museum of Art and the Renwick Gallery, and she has produced numerous public art commissions. She was the subject of an award-winning feature length documentary, "A Not So Still Life" in 2010, chronicling her artistic journey after a life altering, physically debilitating car accident.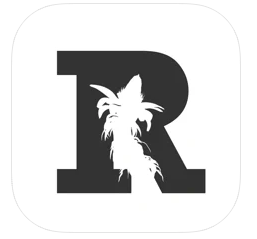 Prepare to enjoy a collection of visionary botanicals.
Download the Reforestation app (logo at left) in the Google Play or Apple Store. 
Ginny Ruffner: Reforestation of the Imagination is organized by the Renwick Gallery of the Smithsonian American Art Museum. Generous support has been provided by the Smithsonian American Women's History Initiative, Elizabeth and James Eisenstein, Ed and Kathy Fries, Shelby and Frederick Gans, James Renwick Alliance, Colleen and John Kotelly, Betty and Whitney MacMillan, Jacqueline B. Mars, Kim and Jon Shirley Foundation, and Myra and Harold Weiss. The C.F. Foundation in Atlanta supports the museum's traveling exhibition program, Treasures to Go.
Grant Kirkpatrick is an emerging animator and new media artist based in Seattle. After studying at Cornish College of the Arts for three years, he graduated with a focus on motion design and animation. Coming from a fine arts background, Kirkpatrick has considerable interest in the intersection of art and technology, particularly VR/AR, game design, and mixed-media work.
This installation was created by Ginny Ruffner, in collaboration with Grant Kirkpatrick and with the support of MadArt, Seattle. It was first exhibited at MadArt Studio in 2018.