Striving to share our love of art with the community, the Kalamazoo Institute of Arts regularly organizes a number of exciting events. Whether you're interested in joining one of our art classes, you'd like to explore the world of portrait photography, or any number of other topics, be sure to view our calendar below to learn about the events that we have planned.

Vistas: Visions of China, Japan, and Korea
October 30, 2021 @ 8:00 am

-

January 6, 2022 @ 5:00 pm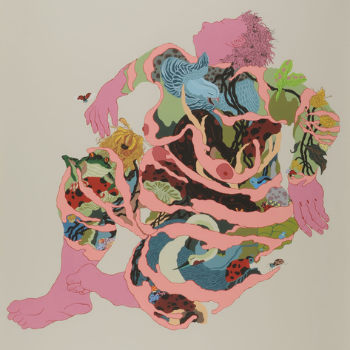 Profound depictions of landscapes in Asia date back thousands of years. These images of nature, whether realistic or imaginary,  have served many purposes—as points of meditation or escape,  to assert pride in national identity, settings for lore and religious narrative scenes, as well as for aesthetic appreciation. They also reflect the political and social structures of the societies from which they come. The works on display exemplify the diversity of themes arising from this genre and demonstrate a range of methods that artists in Asia and of Asian descent employed within the long tradition of depicting land, nature, and the world around us.
Vistas: Visions of China, Japan, and Korea exemplifies our universal desire, as humans, to seek out the natural world and its wonders to find meaning, beauty, and purpose. Through multiple cultural perspectives, the exhibition demonstrates how people view, interpret, and shape their surrounding landscape and how the landscape, in turn, shapes the people who inhabit it.  The multifaceted lenses of artists from China, Japan, and Korea in Vistas will offer a unique range of aesthetic approaches to thinking about and creating landscapes through traditional ink painting, contemporary works on paper, ceramics, and sculpture. Artists included are ukiyo-e master Hiroshige Andō, contemporary ceramic artist Hashimoto Tomonari, and regional artists BeiBei and LeiLei Chen, among others.