Striving to share our love of art with the community, the Kalamazoo Institute of Arts regularly organizes a number of exciting events. Whether you're interested in joining one of our art classes, you'd like to explore the world of portrait photography, or any number of other topics, be sure to view our calendar below to learn about the events that we have planned.

Book Discussion
November 17 @ 2:00 pm

-

3:00 pm

Free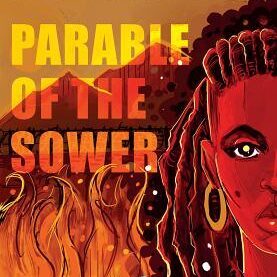 Parable of the Sower (Novel and/or Graphic Novel)
by Octavia Butler
From the publisher –  When global climate change and economic crises lead to social chaos in the early 2020s, California becomes full of dangers, from pervasive water shortage to masses of vagabonds who will do anything to live to see another day. Fifteen-year-old Lauren Olamina lives inside a gated community with her preacher father, family, and neighbors, sheltered from the surrounding anarchy. In a society where any vulnerability is a risk, she suffers from hyperempathy, a debilitating sensitivity to others' emotions.