Striving to share our love of art with the community, the Kalamazoo Institute of Arts regularly organizes a number of exciting events. Whether you're interested in joining one of our art classes, you'd like to explore the world of portrait photography, or any number of other topics, be sure to view our calendar below to learn about the events that we have planned.

Kalamazoo Art League: Philip Allen – The Work of Jon Imber
December 8 @ 10:00 am

-

11:00 am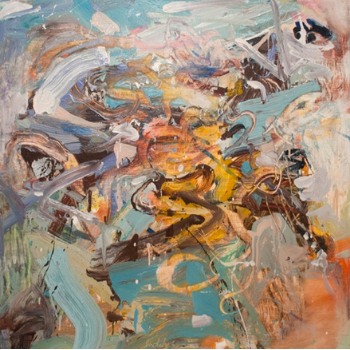 Jon Imber (1950-2014) was an American artist who experimented with different influences, styles, and subject matter all of his life, from figurative painting to landscapes and abstraction. Join Jill Hoy, his wife, as she introduces us to Jon's passion for art-making and its ability to create transformative experiences – his lasting legacy.
The last two years of his life, diagnosed with ALS, Imber taught himself to paint with his left hand.  He was the subject of the feature-length documentary titled Imber's Left Hand, released in 2014, which was directed by Richard Kane. Sign up for the Zoom lecture by emailing
Due to a recent medical issue, Jill Hoy will be unable to present the December lecture about the work of her late husband, Jon Imber. Fortunately, she has arranged for Jon's lifelong friend and fellow artist, Philip Allen of New York, to share her presentation with us.