Striving to share our love of art with the community, the Kalamazoo Institute of Arts regularly organizes a number of exciting events. Whether you're interested in joining one of our art classes, you'd like to explore the world of portrait photography, or any number of other topics, be sure to view our calendar below to learn about the events that we have planned.

It's a David Small World
August 28 @ 8:00 am

-

November 30 @ 5:00 pm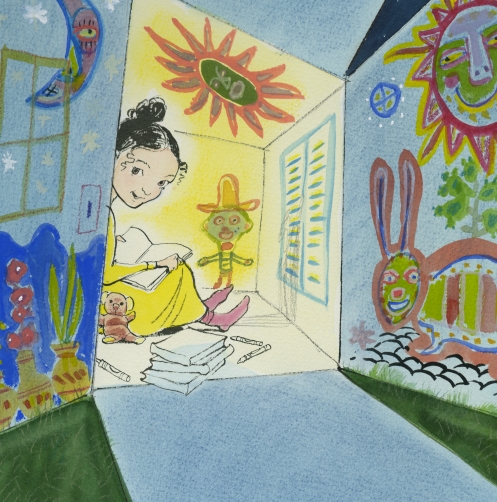 Have you ever wondered how a picture book comes to be? What do the illustrations look like before words are added? It's a David Small World is the unmissable opportunity to see the process of creating a children's book! The Betty Upjohn Mason Grandchildren's Gallery will be transformed with original drawings and books by locally and nationally beloved author and illustrator duo Sarah Stewart and David Small. These original works will be from the books Imogene's Antlers, Catch That Cookie!, One Cool Friend, and The Quiet Place. You can ask one another, "What is going on in this picture?" and create your own stories before settling down to read the story the author envisioned. Additionally, you can explore the works of David Small and Sarah Stewart in a community-wide collaboration at the Book Arts Center, the Richmond Center, Kalamazoo Public Library, and the WMU Waldo Library.
This exhibition is on loan from Western Michigan University Libraries, Special Collections.