Striving to share our love of art with the community, the Kalamazoo Institute of Arts regularly organizes a number of exciting events. Whether you're interested in joining one of our art classes, you'd like to explore the world of portrait photography, or any number of other topics, be sure to view our calendar below to learn about the events that we have planned.

Book Discussion
January 19, 2022 @ 2:00 pm

-

3:00 pm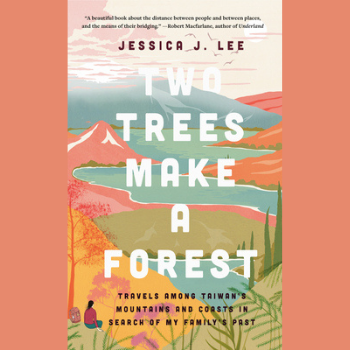 Two Trees Make a Forest: Travels Among Taiwan's Mountains & Coasts in Search of My Family's Past
by Jessica J. Lee
From the librarian: This read lauded as "genre-shattering" is a tale of finding your place in a changing world. Let's make it through Kalamazoo's less sunny months together, and again gather in person for our discussion! This book may also extend the experience of viewing the museum's works of East Asian vistas.
A chance discovery of letters written by her immigrant grandfather leads Jessica J. Lee to her ancestral homeland, Taiwan.
Lee hikes mountains home to Formosan flamecrests, birds found nowhere else on earth, and swims in a lake of drowned cedars. She bikes flatlands where spoonbills alight by fish farms, and learns about a tree whose fruit can float in the ocean for years, awaiting landfall. Throughout, Lee unearths surprising parallels between the natural and human stories that have shaped her family and their beloved island. Joyously attentive to the natural world, Lee also turns a critical gaze upon colonialist explorers who mapped the land and named plants, relying on and often effacing the labor and knowledge of local communities.