Striving to share our love of art with the community, the Kalamazoo Institute of Arts regularly organizes a number of exciting events. Whether you're interested in joining one of our art classes, you'd like to explore the world of portrait photography, or any number of other topics, be sure to view our calendar below to learn about the events that we have planned.

ARTbreak: What Do Asian Americans Smell Like?: Biopolitics of Race and Gender in Anicka Yi's Olfactory Works
December 7 @ 12:00 pm

-

1:00 pm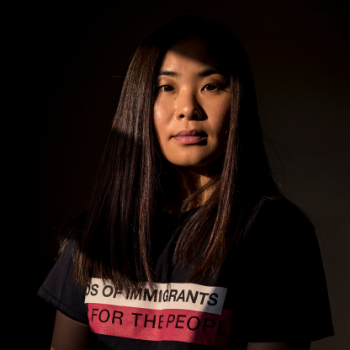 Dr. Eunice Uhm is the KIA/Kalamazoo College's new postdoctoral fellow, specializing in modern and contemporary Asian and Asian diaspora art. She is also a recipient of the National Committee for the History of Art Travel Fellowship and the Diversity and Identity Studies Collective Grant at Ohio State University, where she recently defended her dissertation and received her PhD.
Dr. Uhm will present part of her research on the discursive relationship between visual culture and diaspora in the twentieth century with a focus on women artists. In this lecture, Dr. Uhm will address how Anicka Yi's work elicits visceral sensorial responses in the visitor, demonstrating the subversive aesthetic possibilities of smell to underscore and negotiate biopolitics of race and gender.
The KIA is offering both in-person and virtual tickets for this event. Please RSVP accordingly.