Striving to share our love of art with the community, the Kalamazoo Institute of Arts regularly organizes a number of exciting events. Whether you're interested in joining one of our art classes, you'd like to explore the world of portrait photography, or any number of other topics, be sure to view our calendar below to learn about the events that we have planned.

ARTbreak: The Resonance Project
January 25, 2022 @ 12:00 pm

-

1:00 pm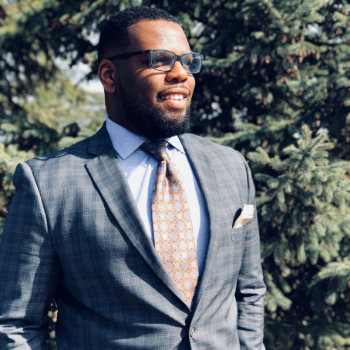 Rufus Ferguson is a multi-instrumental musician and educator and is Assistant Professor of Jazz and Popular Music at Albion College. He will speak about his original compositions as part of the Resonance Project.
This partnership between the Connecting Chords Music Festival and the Kalamazoo Institute of Arts invited musicians to create original music inspired by works in Unveiling American Genius. He will reveal his musical interpretation of works including American Woman: Columbia by Tylonn Sawyer and The Spectators by Hughie Lee-Smith. Ferguson created two pieces that you can listen to in our galleries or at KIArts.org.
If you registered for the wrong ticket, please call Maya at 269-585-9297