Striving to share our love of art with the community, the Kalamazoo Institute of Arts regularly organizes a number of exciting events. Whether you're interested in joining one of our art classes, you'd like to explore the world of portrait photography, or any number of other topics, be sure to view our calendar below to learn about the events that we have planned.

ARTbreak: The Collaboration Tango: What Does it Take to Write a Picture Book?
November 16 @ 12:00 pm

-

1:00 pm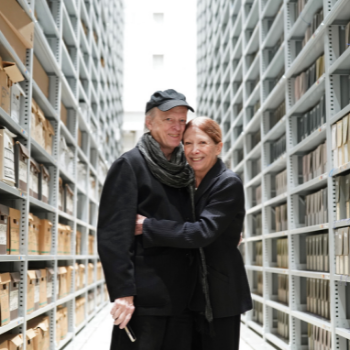 What does it take to create a successful children's picture book?
More than you might imagine. Join writer Sarah Stewart and illustrator David Small for a lively discussion on the many steps between an idea for a story and a published book. David and Sarah will sign books after this ARTbreak, so bring your treasured books or buy a new one at our Gallery Shop or another local bookstore.
View David and Sarah's exhibition, It's a David Small World, on view until Nov. 28, 2021.