Striving to share our love of art with the community, the Kalamazoo Institute of Arts regularly organizes a number of exciting events. Whether you're interested in joining one of our art classes, you'd like to explore the world of portrait photography, or any number of other topics, be sure to view our calendar below to learn about the events that we have planned.

ARTbreak: Encounter
January 11, 2022 @ 12:00 pm

-

1:00 pm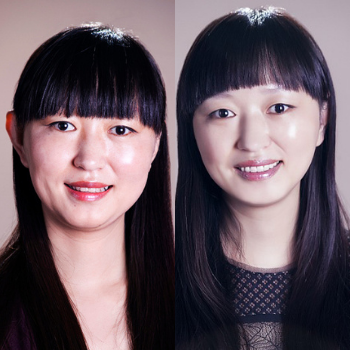 Leilei Chen and Beibei Chen are artists, educators, and twin sisters from China. Their collaborative work is heavily influenced by Chinese culture, aesthetics, and philosophy; they have always been interested in engaging with environmental and cultural issues through ceramics and painting.
Their work, Gaia I, is in the KIA permanent collection and will be on view in Vistas: Visions of China, Japan, and Korea. They will discuss both this work and others as they discuss their artistic philosophy on landscapes and environmental concerns.
We are offering both in-person and virtual tickets for this ARTbreak. Please RSVP accordingly.
If you registered for the wrong ticket, please call Maya at 269-585-9297